Bearish bias on Bitcoin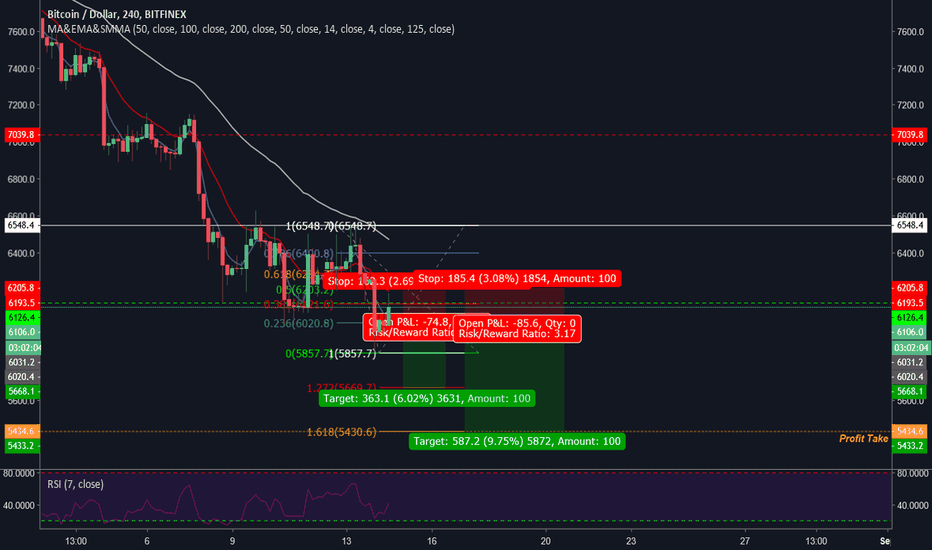 As the market has pushed down and broken the most previous support level I'm predicting trend continuation from this pair.
So how I plan to enter this trade is hopefully the market will retrace a little bit higher towards the broken support level that will now become resistance. Ill place a sell pending order at the 0.236 fib level with stops at the 0.5 fib level. My 1st target will go at the fib extension level 1.272 and my 2nd targets at the 1.618 level.
Now if the market pushes higher and closes above 6548.4 level then I will re-evaluate the trade.
Also depending on how high the market retraces ill also change stops and target.
Happy Hunting