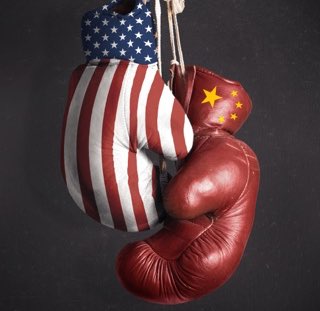 When" Xi "speaks, the market listens, at least in China it does as shares in Hong Kong, and Shanghai has been moving convincingly higher after Chinese President Xi Jinping vowed "unwavering" support for the country's private sector. But the big noise in local markets is the much anticipated personal tax cuts are a bit more free-handed than had been expected. And what investor doesn't like the sound tax cuts!!
But with Trump suggesting he wants China to " Feel more pain" and that trade war with China is at " the beginning of the beginning" according to Whitehouse insiders. It certainly appears that both sides are digging in for the long haul and would certainly bring into question the planned November meeting if it even remains scheduled that is.
Newswires were reporting "Prime Minister Theresa May will tell parliament on Monday that 95% of Britain's divorce deal has now been settled but will repeat her opposition to the European Union's proposal for the land border with Northern Ireland. So, the Pound remains stuck in the much as May yet again rejects another EU Ireland proposal.